Sexual and Reproductive Health and Rights
The Foundation for Gender Equality
A free public event presented by the Canadian Council for International Co-operation (CCIC) in partnership with Women Deliver and the Future Planning Initiative


The rights of girls and women to bodily autonomy and full sexual and reproductive health and rights (SRHR) are in the spotlight like never before. From the #MeToo movement, to the referendum on abortion in Ireland, to new political attention in Canada– girls and women around the world are demanding and making change.
With the announcement of the Feminist International Assistance Policy in June 2017 and subsequent SRHR funding announcements,  Canada has committed to leading global action in support of sexual and reproductive health and rights. Domestically, Canada is also making progress, but challenges remain.
The international community is now looking to Canada as a leader in this area. But is Canada up to the challenge?
Join us for a dynamic evening to discuss and learn about the importance of putting sexual and reproductive health and rights at the center of the gender equality agenda—to advance the health, rights, and well-being of women and girls in Canada and around the world.
Event Program
6:00 – 7:00 PM  Reception: fair, refreshments* and networking
7:00 – 8:30 PM  Introductions, panels and closing remarks
8:30 – 9:30 PM  Reception: fair, refreshments and networking
*Light snacks will be served, and a cash bar will be available during both receptions.
Date and Time
Wed, September 19, 2018
6:00 PM – 9:30 PM EDT
Add to Calendar
Location
Library and Archives Canada
395 Wellington Street
Ottawa, ON K1A 0N4
View Map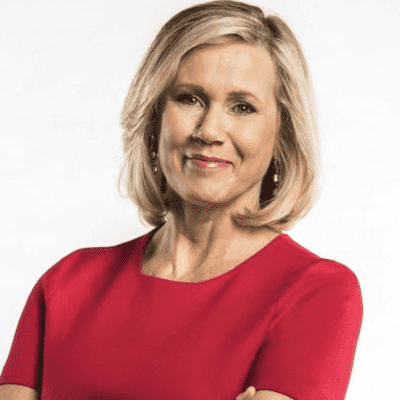 Susan Ormiston
CBC Senior Correspondent
Susan Ormiston is CBC senior correspondent for TV, radio and online. She has reported from 25 countries and conflict zones including Afghanistan, Egypt, Libya, Ukraine, Lebanon, Syria, and Israel. For her award-winning journalism, she's captured three Geminis including "Best Reportage" for her work in Afghanistan, and "Best Digital" for a Canadian election special called "Ormiston Online." In 2011 she won a Foreign Press Association award in London. She studied at Carleton University, earning a Bachelor of Journalism.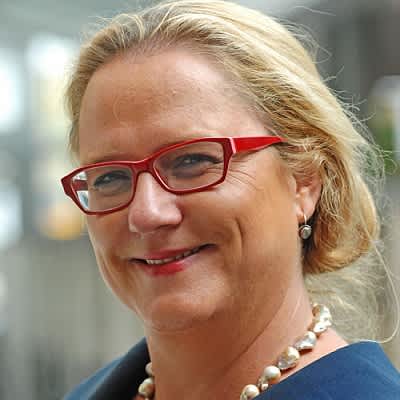 Katja Iversen
President/CEO of Women Deliver
Katja Iversen is the President/CEO of Women Deliver – a leading global advocate for investment in gender equality and the health, rights, and well-being of girls and women, with a specific focus on maternal, sexual and reproductive health and rights. Iversen, an internationally recognized expert on development, advocacy and communications, has more than 25 years of experience working in NGOs, corporates and United Nation agencies. She holds a master's degree in communications, bachelor's degree in public administration and certificates in management, conflict resolution, and international development Iversen was recently named in the top 10 of Apolitical's Top 100 Most Influential People in Gender Policy.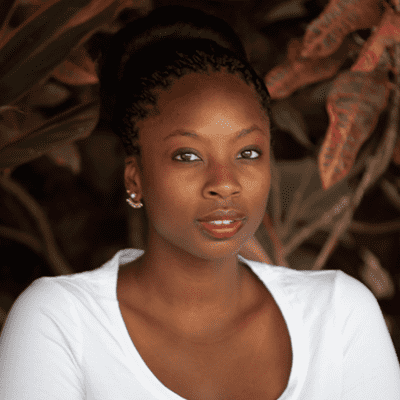 Aminata Bintu Wurie
Executive Coordinator, Youth Coalition for Sexual and Reproductive Rights
Aminata recently joined the YCSRR team, which aims to ensure that the sexual and reproductive rights of all young people are respected, guaranteed and promoted. YCSRR strives to secure the meaningful participation of young people in decision-making that affects their lives, by advocating, generating knowledge, sharing information, building partnerships and training young activists with a focus on regional and international levels. Prior to joining YCSRR, Aminata worked in the largest social mobilization consortium during the 2014 Ebola outbreak. Aminata has also consulted on various private sector development projects in Sierra Leone. Aminata holds a BA in International Development Studies and Management from McGill University and is looking to further her studies in the field of public health.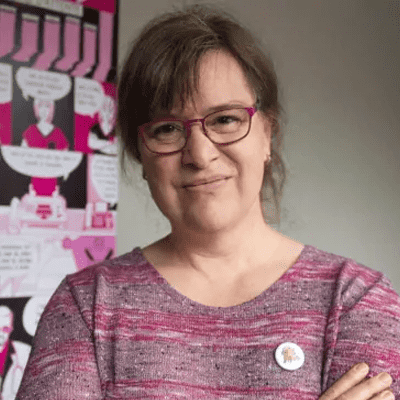 Gabrielle Bouchard
President, Quebec Women's Federation
Gabrielle Bouchard is President of the Quebec Women's Federation (Fédération des femmes du Québec). She is presently serving on the Advisory Council on the Strategy to Prevent and Address Gender-Based Violence. Co-winner of the prize Héméris 2015 Quebec Council LGBT. Bouchard worked as a trans rights advocate and public educator at the Centre for gender advocacy from 2011 to 2017. She was the spokeswoman in the lawsuit against the Quebec government to end the legislative discrimination against trans people, non binary and intersex in the province. She participated in the process leading to legislative changes to end the forced sterilization of trans people in Quebec. She holds a certificate in Restorative Justice from Simon Fraser and has an ongoing degree in Women's Studies at Concordia University.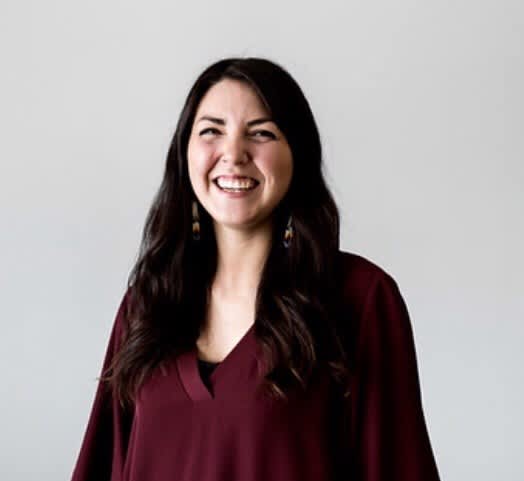 Emily Chartrand-Hudson
Registered Indigenous Midwife, Core Leader on National Aboriginal Council of Midwives.
Emily Chartrand-Hudson is an Indigenous Registered Midwife, currently working in North Bay, ON and Nipissing First Nation territory. She is of Ojibwe, Cree, and mixed European settler descent. She is a member of the core leadership of the National Aboriginal Council of Midwives and a youth leader for the Women Deliver International program. She is deeply committed to practicing midwifery in a way that empowers women, children, and their families, as well as to bringing birth and traditional midwifery knowledge back to Indigenous communities.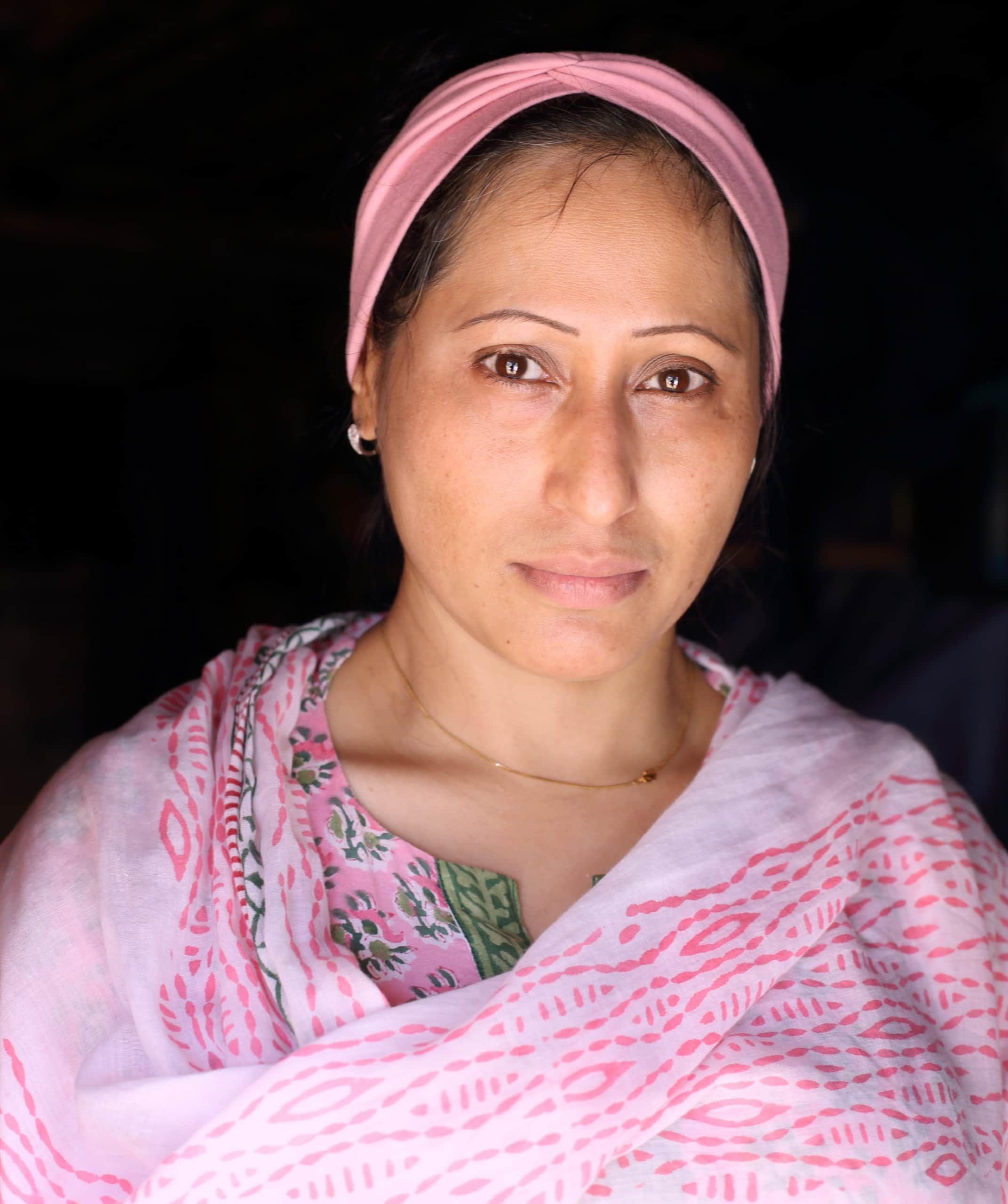 Razia Sultana
Senior Researcher – Kaladan Press Network and Founder, Rohingya Women Welfare Society
Razia Sultana, a Rohingya Bangladeshi, is a trained lawyer, researcher, and educator working with Kaladan Press Network, an independent Rohingya media organization. She is also the founder of Rohingya Women Welfare Society, a grassroots organization working in Rohingya refugee camps in Bangladesh. Both are partners in a $19-million five-year program funded by Global Affairs Canada and managed by Inter Pares. Razia's work with Kaladan Press includes being lead researcher on the reports Witness to Horror, on the 2016 wave of anti-Rohingya violence, and Rape By Command, which documented the Burma Army's use of rape as a weapon against the Rohingya. In April, she addressed the United Nations Security Council on the Burma Army's use of sexual violence against the Rohingya – the first Rohingya person to ever address the UNSC. The UN Secretary General subsequently blacklisted the Burma Army for perpetrating sexual violence against women and girls affected by conflict. Razia's research has also led her to be invited to speak at other international fora in Germany, Sweden, France, and the USA, as she is increasingly recognized as the world's leading expert on state-sponsored sexual violence against the Rohingya.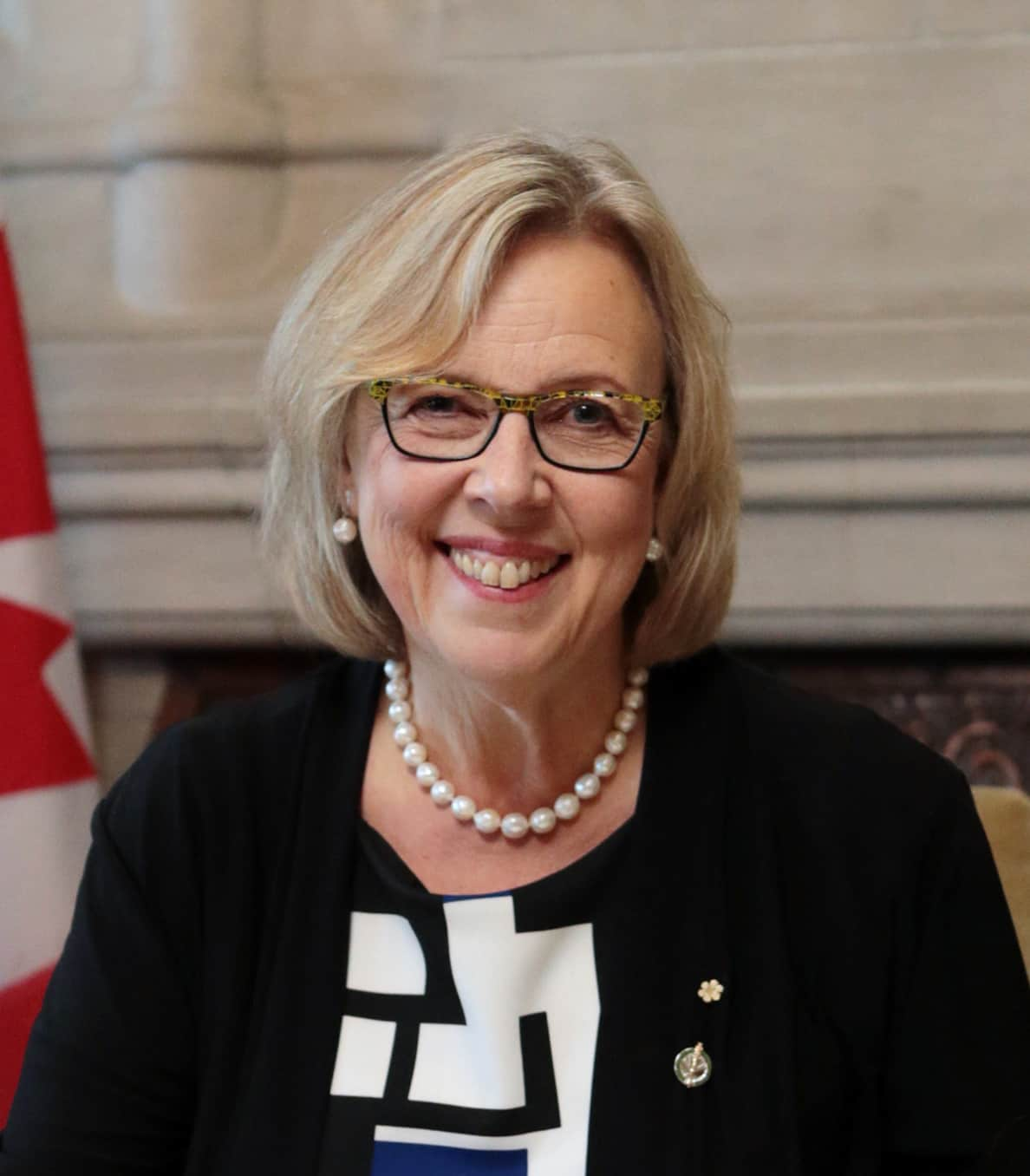 Elizabeth May
Member of Parliament, Leader of the Green Party of Canada
Elizabeth May is Leader of the Green Party of Canada and its first elected Member of Parliament, representing Saanich-Gulf Islands in southern Vancouver Island. In 2005, Elizabeth May was made an Officer of the Order of Canada in recognition of her decades of leadership in the Canadian environmental movement. She graduated from Dalhousie Law School and was admitted to the Bar in both Nova Scotia and Ontario. She practiced law in Ottawa with the Public Interest Advocacy Centre prior to becoming Senior Policy Advisor to the federal minister of the Environment (1986- 1988). For seventeen years Elizabeth served as Executive Director of the Sierra Club of Canada. A proud mother and grandmother, she lives in Sidney, British Columbia. Elizabeth is the author of eight books, including her most recent book Who we are: Reflections on my life and on Canada.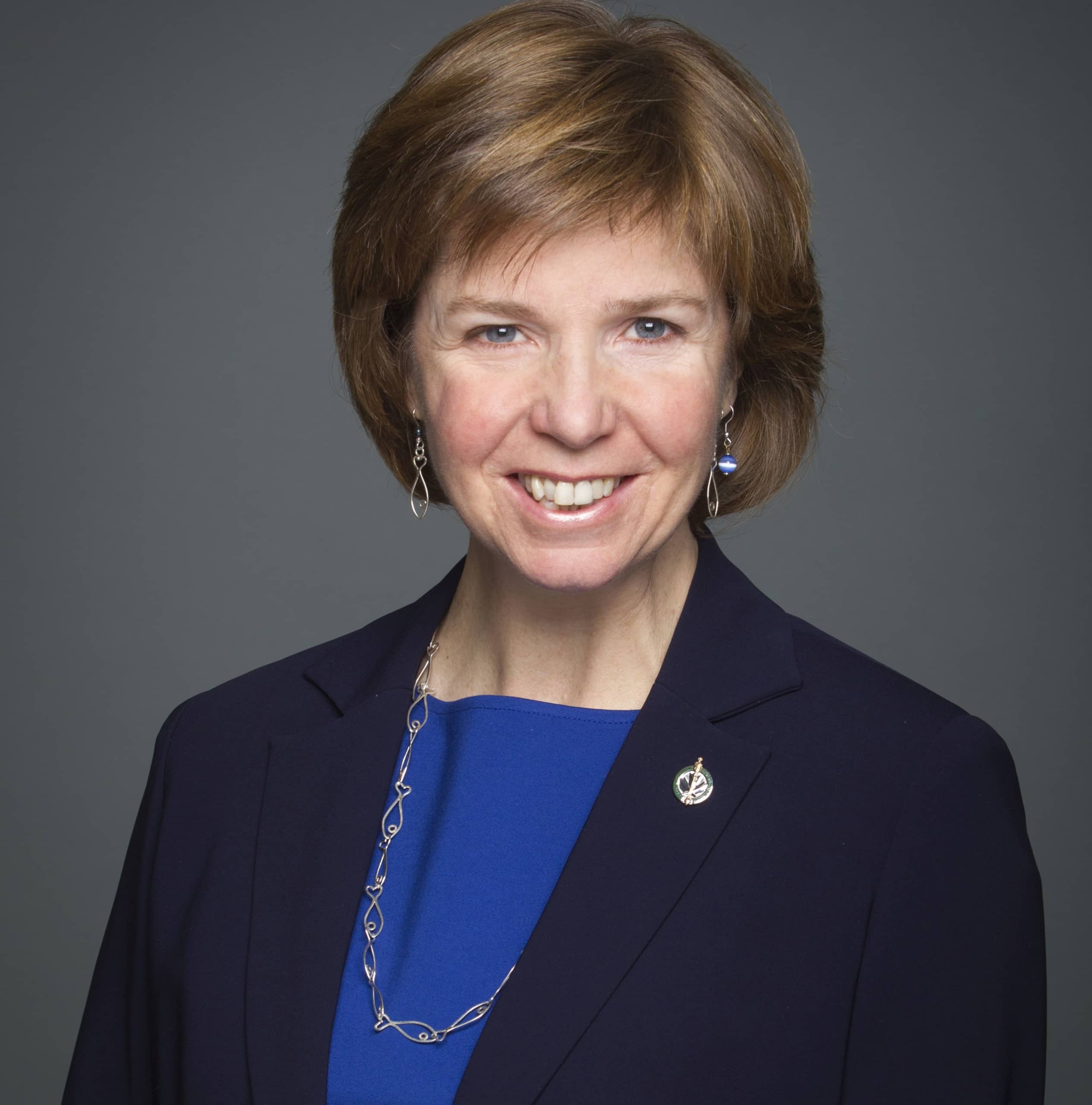 Sheila Malcolmson
Member of Parliament NDP Critic for Women's Equality
The MP for Nanaimo—Ladysmith, Sheila Malcolmson is the NDP Critic for Women's Equality and Federal NDP BC Caucus Chair. With a passion for environmental advocacy and a degree in Environmental and Resource Studies, she was previously the elected Chair of the Islands Trust Council and has been a policy analyst for a number of non-governmental organizations. She has championed the issue of abandoned vessels, gender equality on federally regulated boards and brings together people of different backgrounds to achieve pay equity, universal affordable childcare, and to end violence against women.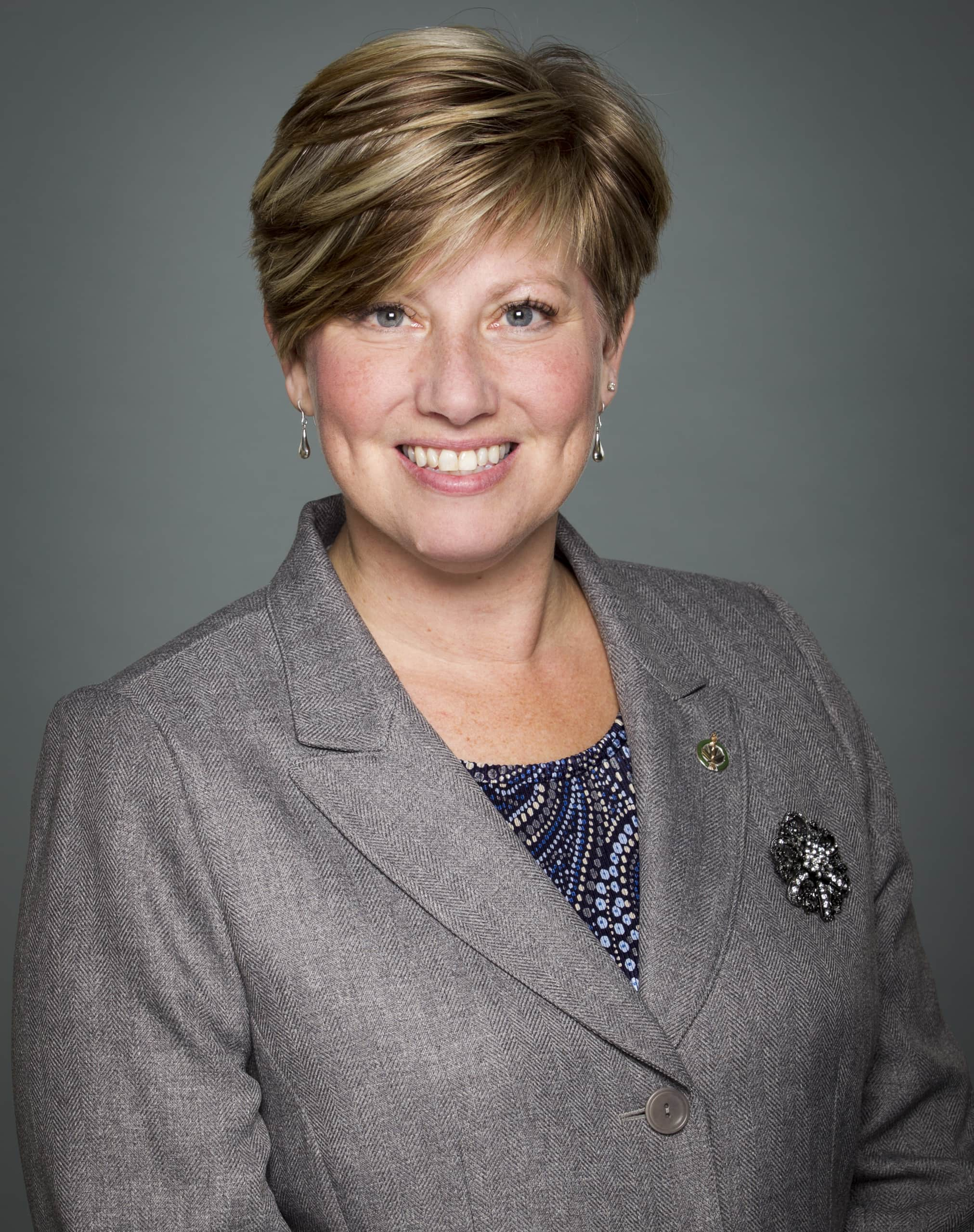 Karen Vecchio
Member of Parliament, Shadow Minister for Families, Children and Social Development
Karen Vecchio was raised on a turkey and hog farm near Sparta, Ontario. She attended the University of Western Ontario and graduated from the dental health program at Georgian College.
In London Karen owned and operated 'Coffee Grind' while working at the management level at New Sarum Diner in Central Elgin. After working as the Executive Director to Member of Parliament Joe Preston for 10 years, Karen decided to seek the Conservative nomination in Elgin-Middlesex-London, and was elected in 2015.
Karen serves within the Conservative Caucus as the Shadow Minister for Families, Children and Social Development and the Chair of the Conservative Social Development Advisory Caucus, focusing on issues related to income supports for seniors, housing and homelessness, poverty, and child care. She is currently the Chair of the Status of Women Committee and Co-Chair of the All-Party Anti-Poverty Caucus.
In her personal capacity, Karen is married to Mike Vecchio and they have 5 children.  She is very proud of her rural roots and strong family core values.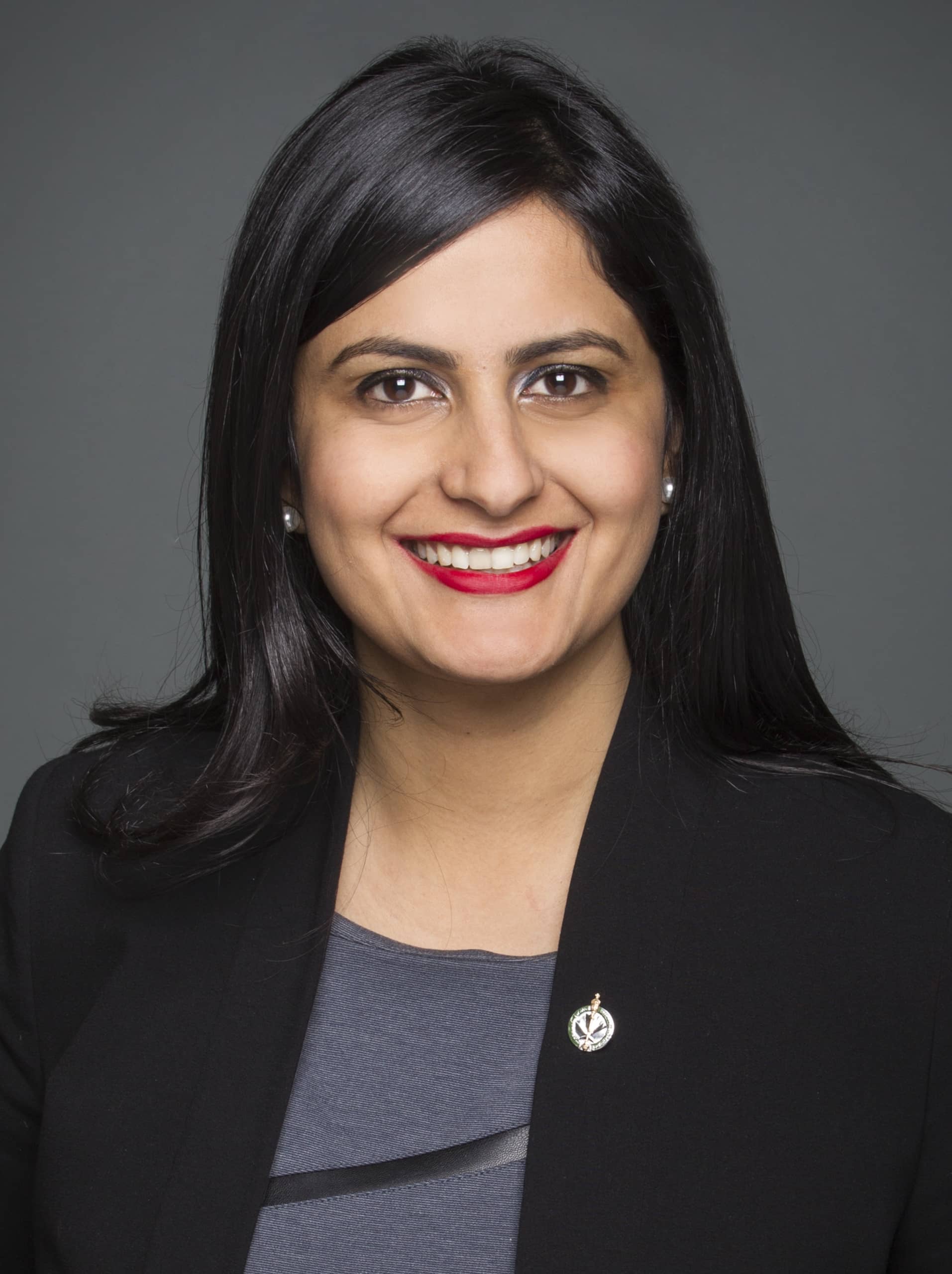 Kamal Khera
Member of Parliament, Parliamentary Secretary to the Minister of International Development
Ms. Kamal Khera is the Member of Parliament representing Brampton West and the Parliamentary Secretary to the Minister of National Revenue. She is a registered nurse, community volunteer and a political activist. Ms. Kamal Khera is passionate about improving the lives of those around her and is committed to being a strong voice for change for all residents in Brampton West.
A first-generation Canadian, Ms. Khera immigrated to Canada from Delhi, India at a very young age. She attended York University where she earned an Honours Bachelors of Science in Psychology and an Honours Bachelors of Science in Nursing.
Drawn to assisting others, Ms. Khera gained diverse experience within the field of Health through her professional experience with Centre of Addictions and Mental Health (CAMH), Peel Family Shelter, and William Osler Health Centre. Ms. Khera worked as a registered nurse in the Oncology Unit at St Joseph's Health Centre in Toronto, which gave her a deep understanding of the issues that impact individuals every day.
Ms. Khera is an active member of her community, she has served as chairperson of South Asian Canadians Heritage Foundation, mentor and program coordinator at Big Brother Big Sister of Peel, and event coordinator with Sick Kids Foundation.